The Secret Law of Attraction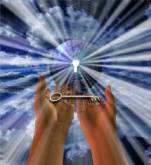 The movie "The Secret" introduced (or reintroduced) the Law of Attraction to the masses. Wonderful spiritual teachers appeared in this movie, but a lot of valuable information was left out in order to make it more "fit" for mainstream acceptance.

In this movie, you will hear key phrases about how the Law of Attraction works, such as "like attracts like." You will learn that the Universe is responding to your thoughts and that you create your own reality. You'll learn some great Law of Attraction tips that are bound to intrigue you and get you excited. But, if you're like most people, you'll have limited success with applying this new knowledge. There is so much more to learn and understand in order to deliberately transform your life.
Unfortunately, the wonderful footage of Esther Hicks was edited out of The Secret movie. In a weird turn of events, this powerful information was kept a secret in a movie that was about unraveling mystery and revealing the truth.
If you are very new to the Law of Attraction, this movie may be a great starting point. In fact, it was my starting point. I like to think of it as a baby step on the road to understanding the universal laws, living consciously, creating the life that you desire, and achieving enlightenment.
If you feel compelled to learn what is missing from this movie, you'll be happy to know that there is a wealth of information now available.
For starters, add this site to your Internet favorites so that you can keep visiting AttractionSaga.com to access free, regularly-updated information that will help you to lead the life of your dreams. This site offers a wonderful Law of Attraction and Self Development Resource page that is sure to offer something for everyone.
You can start changing your life right now by reading some the articles that I've written to help jumpstart your learning of the Universal laws. A few of my personal favorites are:

Is Law of Attraction for Lazy People
Law of Attraction Dilemma: Difficulty Controlling Thoughts
Deliberate Creation With Law of Attraction
Additionally, I strongly suggest these unique programs to anyone who wants to learn and get immediate benefits from the Universal laws:
The Secret Behind The Secret by Quantum Physicist Dr. Eric Amidi
The Science of Getting Rich (7 free lessons)
FREE VIDEOS (from Science of Getting Rich)

Return to Attraction Saga Home Page