Law of Attraction Website for Manifesting Outrageous Joy
Welcome to the Attraction Saga Law of Attraction website. My name is Nea. You've found the right place for self improvement ideas through the Universal laws of attraction.
I designed this site for all who seek empowerment, inspiration, acceptance, abundance, improved health, financial abundance, healthy relationships, and an overall joyful life experience. You'll learn the secret to manifest money, jobs, love, and a life full of joy. Unlike other self improvement resources, Attraction Saga offers a unique approach through the Universal Laws of Attraction.
Check out my personal
Law of Attraction testimonial
or use the links on the left to browse the site for self improvement information that will benefit you on the journey to bliss.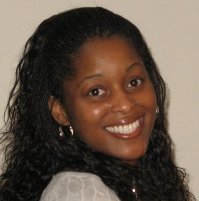 You'll find inspirational law of attraction quotes, tips, a Law of Attraction article collection, a free newsletter, a list of affirmations, videos, and general self improvement resources, and so much more.
Prefer to check out my Self Improvement Blog? Visit blog.self-improvement-saga.com
Are you one of the many people introduced to Law of Attraction by The Secret, but you have not had success applying it to your life? If so, this is the Law of Attraction website that will help to end your confusion about the Universal laws.
In addition to Law of Attraction and manifestation tips, this website offers self improvement information through the Universal laws of allowing and deliberate creation. You'll also find articles pertaining to spiritual growth, understanding your life purpose, conscious awareness, and more.
Whether you stumbled upon this site through your subconscious or conscious asking, it is my desire that the content here will help you to deliberately create all that you desire for your world.
Some excellent Law of Attraction articles to start with are:
Difficulty Controlling Thoughts
This is a great article for anyone who is struggling with the concept of positive thinking. If your thoughts feel like they are on auto-pilot, this article is a wonderful self improvement resource for you.
Law of Attraction and Manifestation -Allowing v.s. Resisting
This article explains why it may seem that the Universal laws of attraction are not working for you. Learn how to start manifesting and stop resisting your perfect life.
Interested in Inspirational sayings and quotes? Visit the following pages:


Send a Message
To comment on the Attraction Saga Law of Attraction website or ask a question, simply click here to complete the online contact form. I will respond promptly.


Follow me on Twitter
You can keep up with what's changing at AttractionSaga.com Law of Attraction website, find out what I'm doing, and get daily Law of Attraction information by following me on Twitter. Just go to http://twitter.com/attractionsaga.