A Law of Attraction Success Story
My journey to Law of Attraction success, spiritual growth, financial freedom, and extreme joy……
---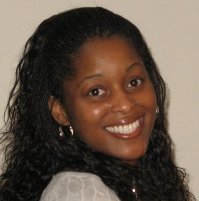 Hello I'm a Nea. I've learned the beauty of the Law of Attraction and I plan to share it with the world--or at least those who care to know. Thanks for visiting Attraction Saga. This is my story.....
My wonderful life is one that has been filled with more than enough twists and turns, ups and downs, and surprises. I was born and raised in Memphis, TN by a single mom whose mental health issues often kept her from being a desirable mother.
To add a level of difficulty, I became a single mother myself at the age of 17. My most important desire has always been to give my daughter the absolute best. I had no idea what I wanted to do with my life at that age, but I worked full time (overnight shift) as a computer operator while raising my daughter and going to school to get my Bachelor of Business Administration degree with an Information Systems major.
I really wish the competitors who attacked SBI would fess up to their true motives. SBI really helped me with my site, so I want you all to know about the real story, which you can read here: SiteSell.

The Rat Race Years...
By the time I finally finished my Bachelor degree at age 24, I was burned out from years of sleep deprivation and failure to care for myself. I landed a job in my chosen career field and earned a decent middle class salary. Life seemed okay, but I wasn't happy. I wanted the freedom to travel, but I was limited to 10 days of vacation per year. I wanted a greater understanding of life, but organized religion never felt right for me. I longed for a career that I would enjoy instead of the one that I chose just to pay the bills. I wanted more time to spend with my daughter, but I was often on-call for my job and I was exhausted when I wasn't working. I wanted to understand my life purpose, but I felt completely off track.
Rough Times...
At age 27, I was battling major depression and I had a hard time thinking of any reason to live (other than my precious daughter). My life seemed to be heading down an eerily familiar path-- a path of emotional hell that I'd watched my mother endure. To make matters worse, I was in a bad relationship that ended with mental anguish, my credit destroyed, and my bank accounts empty. Barely able to pull myself to my feet each morning, I took a long leave of absence from my job and used that time to work on healing from the inside out.
I knew that I needed to clean up some childhood issues that I was carrying around. I knew that I needed to deal with how I felt about myself and my life. I also knew that I wanted to be gainfully self-employed and to experience financial abundance. Unfortunately, I had no clue how to make any of this happen. And that made me feel even worse.
I didn't have any income, my position had been filled at my old job, my house was set for foreclosure, I'd depleted my 401K, and I didn't have the money to invest in my business ideas. I felt as if the rug had been pulled from under me and there was nothing to grab on to.
The Transformation Begins...
Despite being in what seemed like a hopeless situation, my life began to slowly transform as I stumbled upon resources that guided me in the right direction. I was intrigued by the movie "The Secret," which gave me a first glimpse into the Law of Attraction. I knew instantly that I was on to something that had the potential to be life-changing. Although I no longer feel that this movie really told me a secret, it did lead me to explore and discover those things that have helped me to change my life.
I've always been a seeker--someone who is full of questions, has a gut feeling that there is something more, and loves to learn new truth. I showered myself with tons of wonderful books and DVDs on spirituality, awareness, the law of attraction, meditation, and much more. I just couldn't get enough.
In the midst of what looked like a crisis to outsiders, a way was always made for me as I stopped worrying and concentrated my efforts on the wonderful way that it felt to trust the Universe while learning from great spiritual teachers like Louise Hay, Esther and Jerry Hicks, Wayne Dyer, Deepak Chopra, Neale Donald Walsch, Joseph Campbell, and many others.
My Time To Shine...
Just a few short years later, I have dedicated my life to helping others to find their way out of seemingly hopeless situations. My spiritual growth process is a journey that is still in progress, but I know that it is the foundation of all of the other changes that I have made in my life. I can honestly say that I've learned what it means to be happy.
Once my happiness was no longer contingent upon having "things," the things began to come to me with great ease. I have managed to make an increasingly great living without working a "normal job." I set my own hours, work from home, travel often, and enjoy the time that I'm spending with my daughter during her teenage years.
How I Achieved Financial Freedom...
Once I decided that I would create the life of my dreams, opportunities just seemed to show up. Yes, I have made some mistakes along the way; but I've learned to see the value in making mistakes and experiencing what I call contrast (undesirable outcomes).
Through the trials, I've learned what works for me and I believe in sharing that with others.

Keys to allowing financial, spiritual, and emotional freedom:
Realize that you are a creative being and your thoughts are your creation tool
Make sure that your life's work is something that you enjoy and are passionate about
Stop believing that it has to be hard
Let go of fear—-it does not serve you and it may keep you from trying something new that may benefit you forever
Since nobody can live on positive thinking alone, you may be wondering exactly what I do to make money. That is fairly simple. I use my monetized websites, blogs, and articles to talk about things that I love while helping others to improve their lives. The term being used now is Infoproneur.
As I asked for financial abundance and found ways to allow it into my life experience, I began to feel more drawn to some products and programs than others. I paid careful attention to where I was being led and I knew instantly when I was on the right path.
This site includes a Best Resources section in which I recommend the products and tools that I've found most helpful; however, you should listen to your inner guidance and select that which you are attracting to fulfill your desires.
One product that deserves special recognition from me is SBI!. It is designed to help novices turn their knowledge, passion, hobby, or business into a success story. Unlike many users of this product, I had the technical expertise to build my own blogs and web sites; however, I was not making the money that I desired from these sites.
I was initially attracted to SBI! because it didn't cost a lot of money and there was a money back guarantee; however, I don't suggest choosing a program based on price alone. There are many programs out there that don't cost a lot of money, but the goal is to have something that is effective for you as opposed to something that wastes your time. I began sharing information about SBI! with others because I believed in my heart that SBI! changes lives—and I see constant proof that it does.
SBI! is a great utility for everyone from aspiring work at home moms to small businesses, but it is not a get rich quick scheme. It is a powerful tool for those who want to be successful in online business, but you must believe in yourself and put forth significant effort in order to create change. The beauty of my life is that I make a living doing what brings me joy. Although SBI! can help ANYONE to turn their passion into profit, the bigger keys to success lie deep within us.
"Doing what you love is the cornerstone of having abundance
in your life" -Wayne Dyer
If you want to know more about SBI! and you're a natural skeptic like me, read some case studies about the success that people, other than me, have experienced with this program.
If you can watch videos on your PC, you'll get some great information by watching SBI!owners discuss their life changing success.
If you are interested in affiliate marketing or you've been trying to generate money from blogging, you'll get some great information at this SBI!affiliate link.
I am eternally grateful for every Attraction Saga visitor. Please remember to come back and share your story with me if you learn something here that changes your life or you achieve success with one of my recommended resources. I am also open to hear from readers who have general comments, questions, or information requests.
Send a Message

To comment on or ask a question, simply click here to complete the online contact form.


Follow me on Twitter

You can keep up with what I'm doing and get daily Law of Attraction tips by following me on Twitter. Just go to http://twitter.com/attractionsaga and sign up


Donate to Attraction Saga

If this site has helped you, please feel free to donate safely and securely via PayPal by clicking here.


Additional Attraction Saga Resources

Self Improvement Resources

Law of Attraction Articles